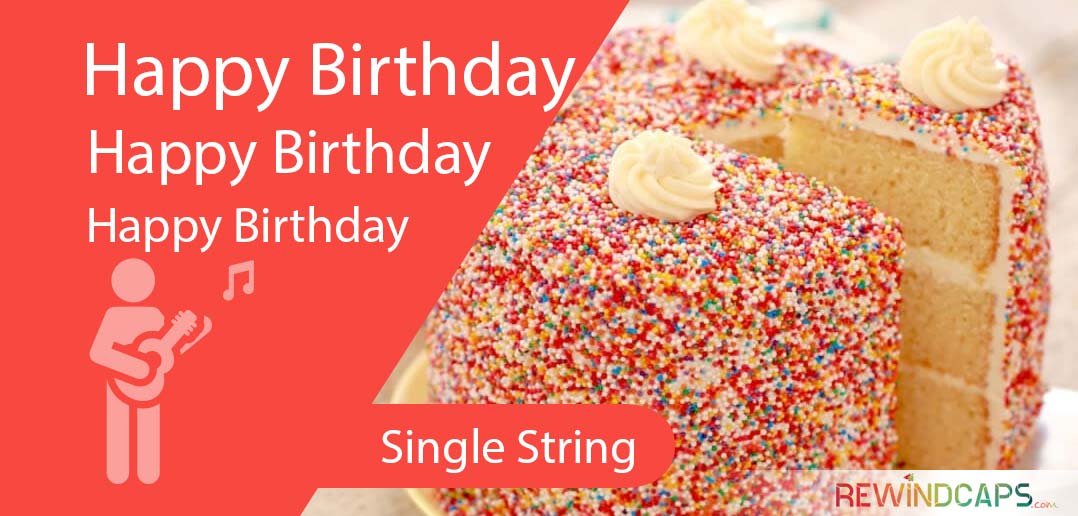 Easy: Happy Birthday Single String Guitar Tabs [Sound Included]
Quick & Easy – Happy Birthday Song Guitar Lead | Presenting the easy single/one string guitar tabs of Happy Birthday Song. If you're beginner and if you don't know how to play this song on guitar then this article is for you. We've tabbed this full song on <<e>> (High String)/1st String of your acoustic/electric guitar.
You may also love to play – Linkin Park Numb Tabs on a Single String
Happy Birthday Guitar Tabs | One String
e -0-0-2-0-5-4
e -0-0-2-0-7-5
e -0-0-12-9-5-4-2
e -10-10-9-5-7-5
Play the below Tabs on the <<e>> String (High String)/ 1st String of your instrument.
Play Along (Acoustic Guitar Music)
Note: This One String Tab Song Series is only for super beginners.
SEE ALSO: Happy Birthday Chords | Guitar
SEE ALSO: Messages From Her Chords
SEE ALSO: Don't Leave Me Alone Chords
SEE ALSO: All The Right Moves Tabs | Single String